I
f you are a follower of contemporary fiction you will already know Eleanor Oliphant Is Completely Fine is set to be one of the biggest novels of 2017. If fact, the buzz around this novel is so great that it has already been picked up by Reese Witherspoon's production company 'Hello Sunshine', so the question remains is this novel worth all the hype? In one word: Yes!
The novel follows 30 year old, Eleanor Oliphant, a worker in an accounts department of a small design company. Although an intelligent woman she struggles with relating to people and forging relationships with others. The plot is driven on by Eleanor's new friendship with co-worker, Raymond, a friendship that is formed after the two aid a collapsed stranger in the street, Sammy. As Raymond and Eleanor's friendship develops Eleanor is forced to confront why she struggles to relate to people in the first place.
Honeyman has successfully created a very accomplished debut novel. The characters feel very vivid and Honeyman has a particularly good ear for dialogue. The plot has a good pace to it leading to the final crescendo. Although this novel does deal with some serious topics such as loneliness and alienation it manages to handle them with great warmth and sensitivity. In conjunction with the humour of this novel the reader will find himself /herself in the ending chapter before they realise. Gail Honeyman will be appearing at the Hillingdon Libraries event 'Dazzling Debut' on Friday 30 June and I for one cannot wait to hear her discuss her accomplished debut. Go forth and read now!
About Gail Honeyman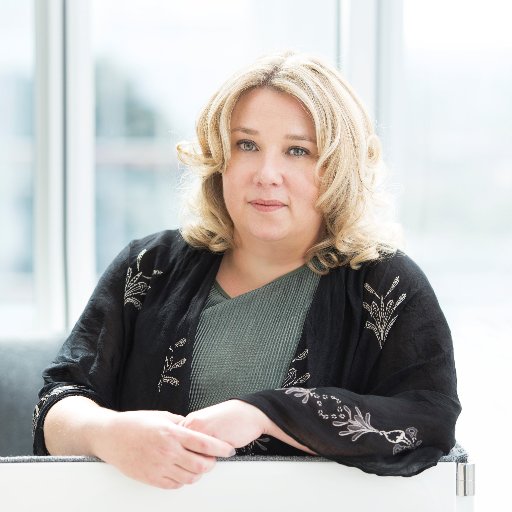 While Gail Honeyman was writing her debut novel, Eleanor Oliphant is Completely Fine, it was shortlisted for the Lucy Cavendish Fiction Prize as a work in progress. It has subsequently sold to almost thirty territories worldwide, and it was chosen as one of the Observer's Debuts of the Year for 2017.
Gail was also awarded the Scottish Book Trust's Next Chapter Award in 2014, and has been longlisted for BBC Radio 4's Opening Lines and shortlisted for the Bridport Prize. She lives in Glasgow.
Eleanor Oliphant is Completely Fine is will be available in Hillingdon Libraries very soon!!
Thanks for reading.